Elizabeth Jane ARNOT, ®
Nascimento: 23 Jun 1958, Oklahoma City, Oklahoma, Oklahoma, USA
Casamento: Décio Paulo Frederico HOPFFER, ®
Óbito: 14 Jun 2009, Estados Unidos da América com 50 anos de idade


Notas sobre o óbito:
Elizabeth Arnot-Hopffer died June 14 from internal injures she received in a car crash the previous day, according to a news release from Sunnyside Unified School District.

Arnot-Hopffer was the newly appointed principal at Los Ranchitos Elementary School and was known throughout the academic community and beyond as "a most knowledgeable and creative educator and a person of true integrity and tremendous heart."

The release did not provide any details surrounding the car crash, but the Arizona Daily Star reported it happened west of Sells while the family was on its way to Rocky Point:

Elizabeth Arnot-Hopffer died from injuries sustained in the crash. Her husband, Lt. Decio Hopffer, and their 15-year-old son suffered minor injuries.
At around 9 a.m. Saturday, the 1999 Lexus SUV driven by Decio Hopffer drifted to the right side of the road on Arizona 86; Hopffer overcorrected, causing the vehicle to roll violently, said Marty Fuentes, vehicular-offenses supervisor for the Tohono O'odham Police Department.
Arnot-Hopffer was flown to UMC, where she later died.

All were wearing seat belts, and the SUV was traveling near the speed limit, Fuentes said.

The Sunnyside release included the educator, wife and mother's long list of accomplishments:

Arnot-Hopffer's career included serving in Tucson Unified School District as a bilingual elementary and middle school teacher, bilingual resource specialist, curriculum specialist and principal designee. She also served as a clinical assistant professor in the UA College of Education and as director of the Cooperative Association of States for Scholarship, a program of Georgetown University hosted by the UofA that brought educators here from Central America for training. She earned her doctorate from the University of Arizona in Language, Reading and Culture.

She most recently worked with SUSD middle and high schools as the associate director of the UA's GEAR UP grant. She oversaw the Fresh Ink project, in which SUSD ninth-graders created digital stories and published the book, "Believe in Me." She created the innovative program, Math and Mariachi, to engage students in learning math through learning mariachi music.

She was appointed principal to Los Ranchitos on June 1.

She is survived by her husband, children, other family members and a community that will miss her many amazing attributes.

By Tucson Citizen

http://tucsoncitizen.com/dead/2009/06/15/car-crash-elizabeth-arnot-hopffer-50/


Eventos de relevo na sua vida:
• Anotações gerais. Elizabeth Arnot-Hopffer is the Bilingual Curriculum Specialist and a Spanish reading teacher at Davis Bilingual Magnet School in Tucson, Arizona. She has worked as a bilingual classroom and resource teacher for Tucson Unified School District and as a Bilingual Teacher Educator at the University of Arizona. Ms. Arnot-Hopffer is site coordinator for a longitudinal study of biliteracy development and language ideology sponsored by the Spencer Foundation. She is a doctoral student of Language, Reading, and Culture at the University of Arizona.
• Formação: PhD em Language, Reading, and Culture: Tucson, Pima, Arizona, USA. na Universidade do Arizona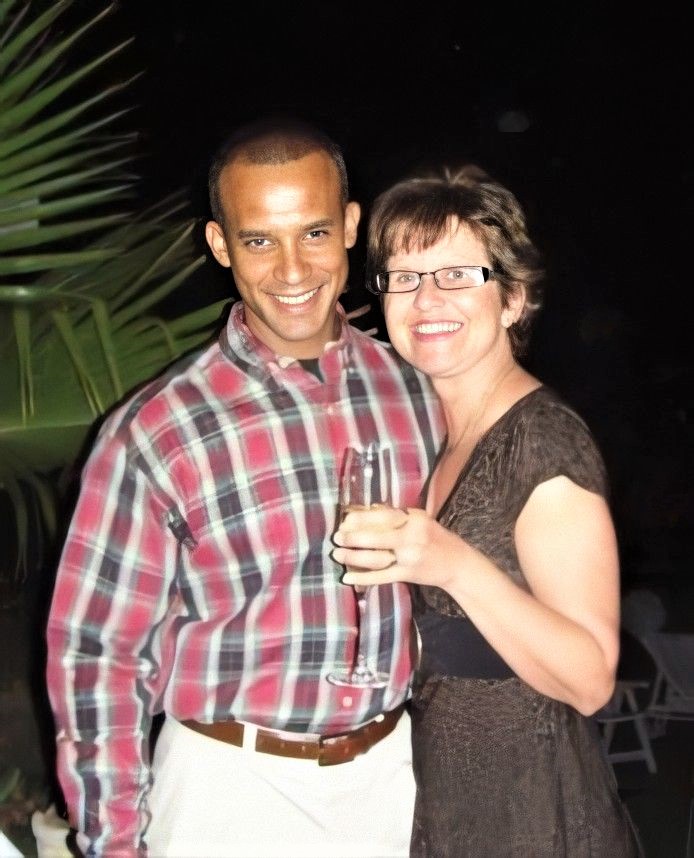 • Foto casal.

Elizabeth casou com Décio Paulo Frederico HOPFFER, ®, filho de Salvador Francisco Carlos HOPFFER, ® e Maria Lucília Fernandes Silves FERREIRA, ®. (Décio Paulo Frederico HOPFFER, ® nasceu em 1966 em Praia, Santiago, Cabo Verde.)